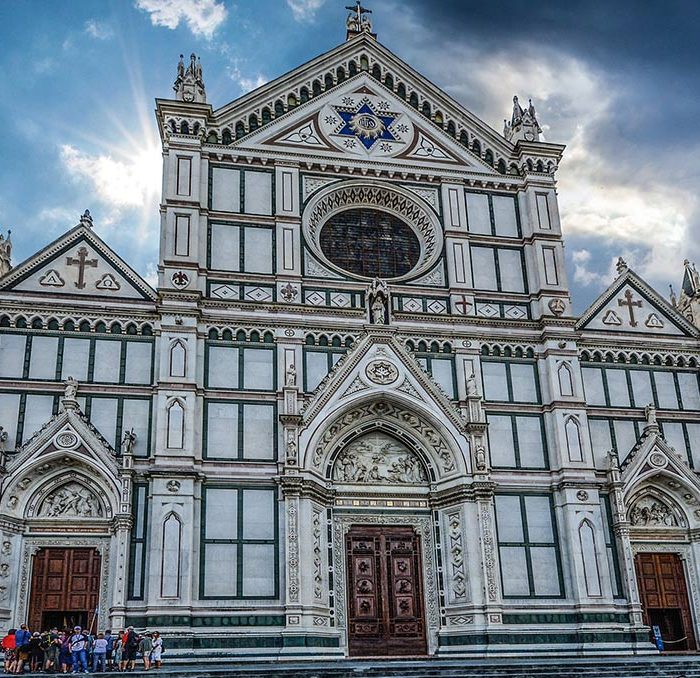 Santa Croce: a square for all seasons
A lot of activities are hosted in this beautiful square located 5 minutes walking from our hotel. Leading up to Christmas, the German Christmas Fair, there are many stalls where one can buy typical gifts and enjoy wurstel and sauerkraut, mulled wine or a beer in the carousel pub.
On another occasion, during the winter Santa Croce becomes an open-air ice-skating rink. June saw the setting up of the playing field for the Medieval Soccer competition, which incidentally was cancelled due to the animosity existing between the teams!